Auto Electrical Service Provider in Maidstone
No. 1 Auto Service and Tyre Center in Victoria is one stop auto repair for all your automotive needs. Specializing exclusively in auto electrical troubleshooting and repair our staff works diligently so that the precise issue may be detected and further resolved, ensuring you are able to drive safely and utilize your car's many features on the road. Unlike a faulty engine or problems with your exhaust, auto electrical problems aren't always easy to apprehend and thus to help our customers dealing with such phases we have a proficient team of mechanics popularly known as Auto Electrical Maribyrnong and Auto electrical Braybrook,who through comprehensive diagnostics and decades of hands-on expertise offers a service that is constantly improving among which few of them are:
Services
Electronic Fuel Injection & Diagnosis
Air Conditioning – Regass, Service Air Repair
New & Reconditioned, Alternators & Starter Motors, Sales & Repairs
Heavy Duty & Vintage Starter Motor & Alternative Repairs including Cav, Bosch Units, Delco.
Battery Sales & Testing
Brake Controllers, Anderson Plugs, Caravan Charging Systems for 'Grey Nomads
Mine Spec Hazard Lighting & Alert Systems
We'll install, repair and maintain everything from your air conditioner to your ABS brakes.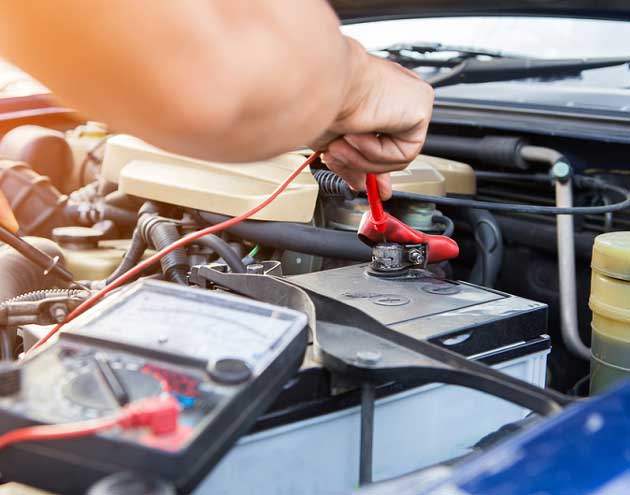 At auto electrical Footscray & Braybrook, our trade is invariably changing and evolving, bringing in with its new technology and techniques. As you can also rely on the productivity and efficiency of our servicing center which is prominently known as, Auto electrical Footscray for essentials—like batteries, starters, alternators, wiring and fuses—, including power accessories, radios and more. Scrutinizing the issue, the force of No.1 auto service and tyre center gets to the bottom of whatever's causing your electrical issues and see that it's fixed fully and completely by our experts.