Cheap Tyre Shop Footscray & Maribyrnong
As we know that changing or replacing a tyre can be a tough job to be executed and taking out time to visit the service centre can disrupt your busy day. That's why we have introduced our tyre replacement & balance service centre named as No. 1 Auto Service & Tyre Centre offering the ultimate in convenience across Victorian suburb, which are well – known as Tyre shop Braybrook, Tyre shop Maribyrnong, and Tyre shop Footscray. Providing a broad spectrum of tyre choices we have tyres which fit every model- axis of the car. As they range from 10 -22 inches our mechanics fix the tyre while you wait. Rendering satisfied and uninterrupted mode of service is what we have always believed in and thus equipping our automotive service centre with state of the art machinery tools and methods we also specialize in Tyre Balance, Puncture Repairs, Wheel Balancing and Wheel Alignments.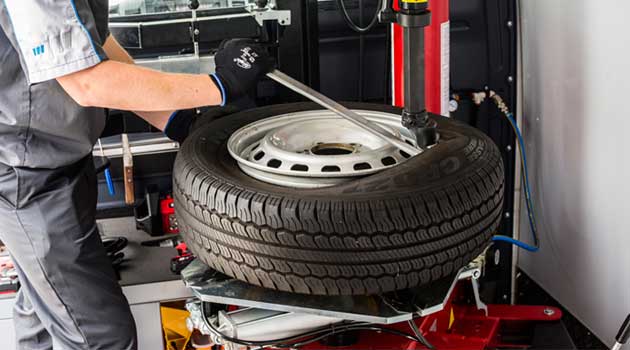 As miles, spur tyres are bound to worn out and therefore to give your wear and tear condition a new outlook we are a venture holding range of imported, new as well as second-hand tyres. We provide great quality cheap tyres in Footscray, Maribyrnong, Maidstone. To deliver an impeccable and trustworthy mode of service the force of No. 1 Auto Service & Tyre Centre merely doesn't perform a tyre change or replacement job, instead scrutinizes the issue performing the in-depth research upon the elements which needs to be worked upon and later as per the requirement they are either changed, replaced or modified. We focus on tyre repair and tyre balance Footscray. Dealing in remould makes us stand distinguished among the auto service and repair industry as the timely service which we offer are:
Alignment
Steering repairs
Brakes
Mufflers
We also specialise in Puncture Repairs, Wheel Balancing and Wheel Alignments with our state of the art machinery. Our tyres are reliable, affordable and of great quality. Visit our Tyre shop Footscray or Tyre shop Braybrook or Tyre shop Maribyrnong for cheap tyres in Footscray, Maribyrnong & Maidstone.